An Interview with Katie Livezey-Buckholt
Cinépolis, National Beverage Manager 
Cinépolis is a Mexican and international movie theater chain with 854 theatres worldwide and 29 in the United States. Its name means "City of Cinema" and its slogan is "La Capital del Cine "which translates to "the Capital of Cinema."
Not familiar with CinépolisUSA? Well, it's a movie theatre chain originally headquartered in California. But when they bought Texas based Moviehouse and Eatery in 2019, they not only expanded their territory, they relocated their headquarters from Los Angeles to Dallas. Today they have theatres in states across the country from Texas to Florida, California, Ohio, Maryland New York, New Jersey, even Connecticut. Unfortunately, there is not a one in Colorado, at least not yet.
Cinépolis has three versions of its theater. The VIP luxury theater offers guest a dine-in experience complete with leather reclining chairs, a full menu, full bar, and wait-staff which is my favorite, of course. It also has a premium version of its theaters where customers pick up food and beverage to take to their seats. They also have their traditional theaters which are more like mainstream cinemas. Most have a full coffee bar.
We talked with Katie Livezey-Buckholt, National Beverage Manager for Cinépolis about everything from wine trends to anything (everything) bubbly.
Pictured Left: Katie Livezey-Buckholt, Cinépolis, National Beverage Manager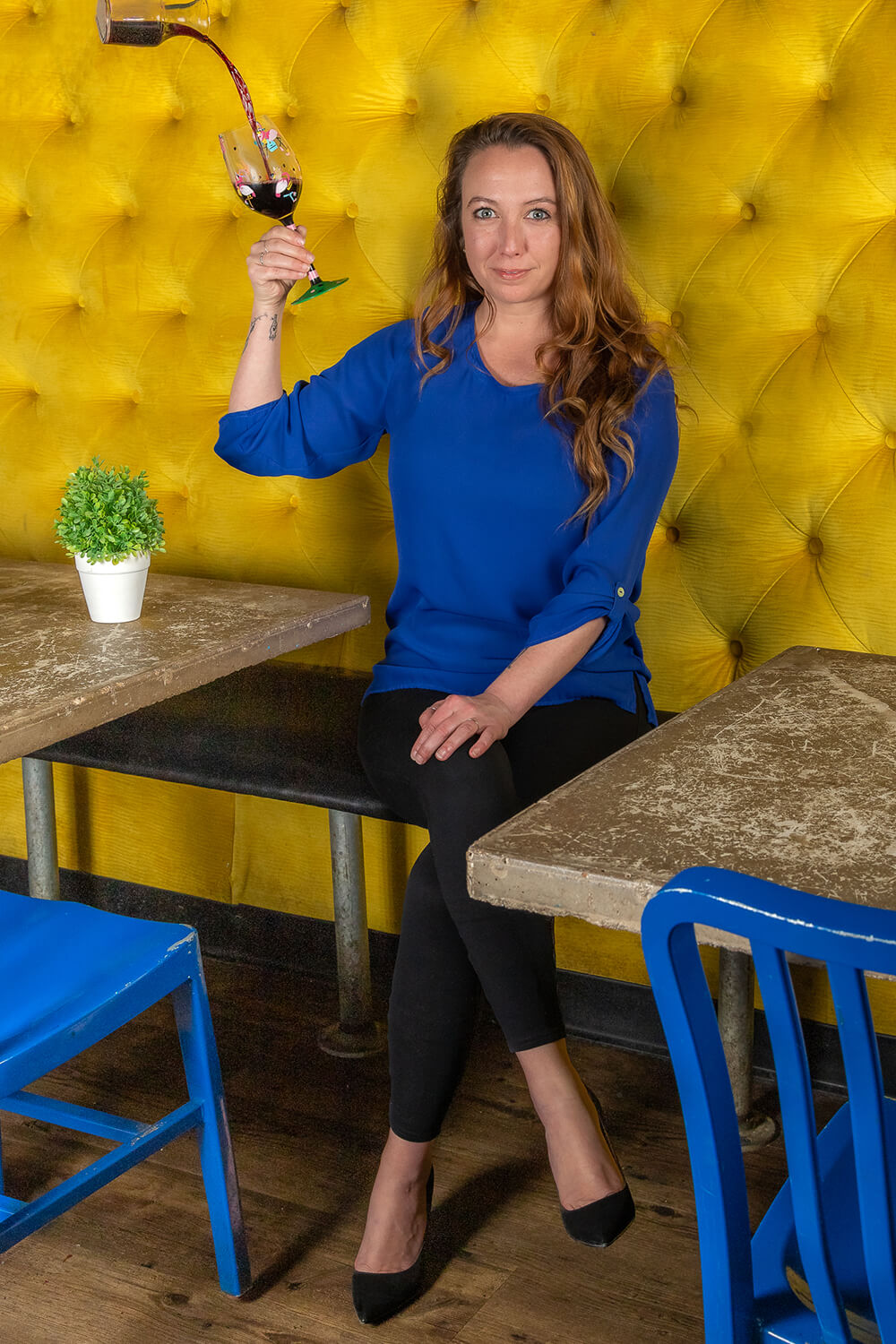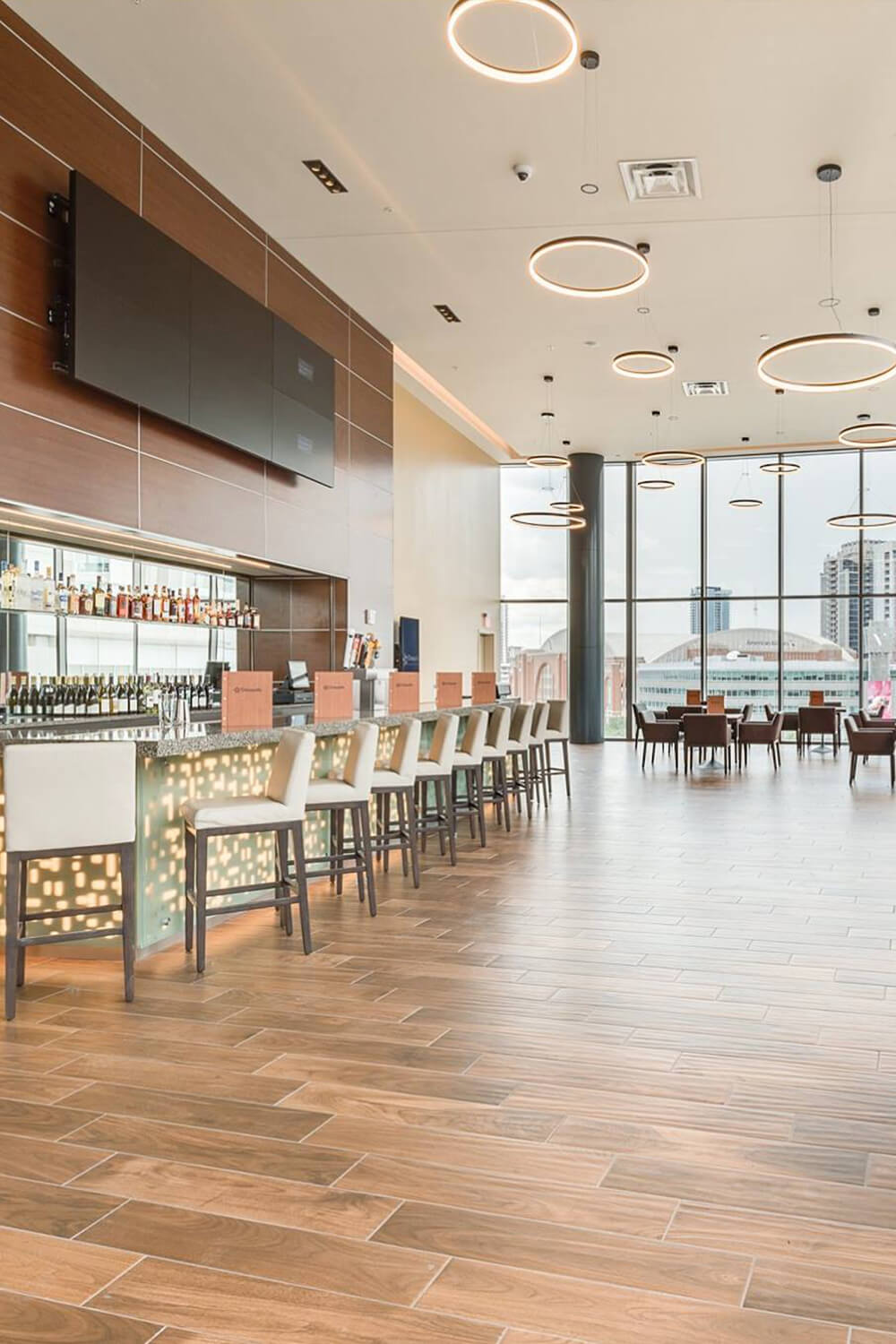 Cinépolis (Victory Park, Dallas)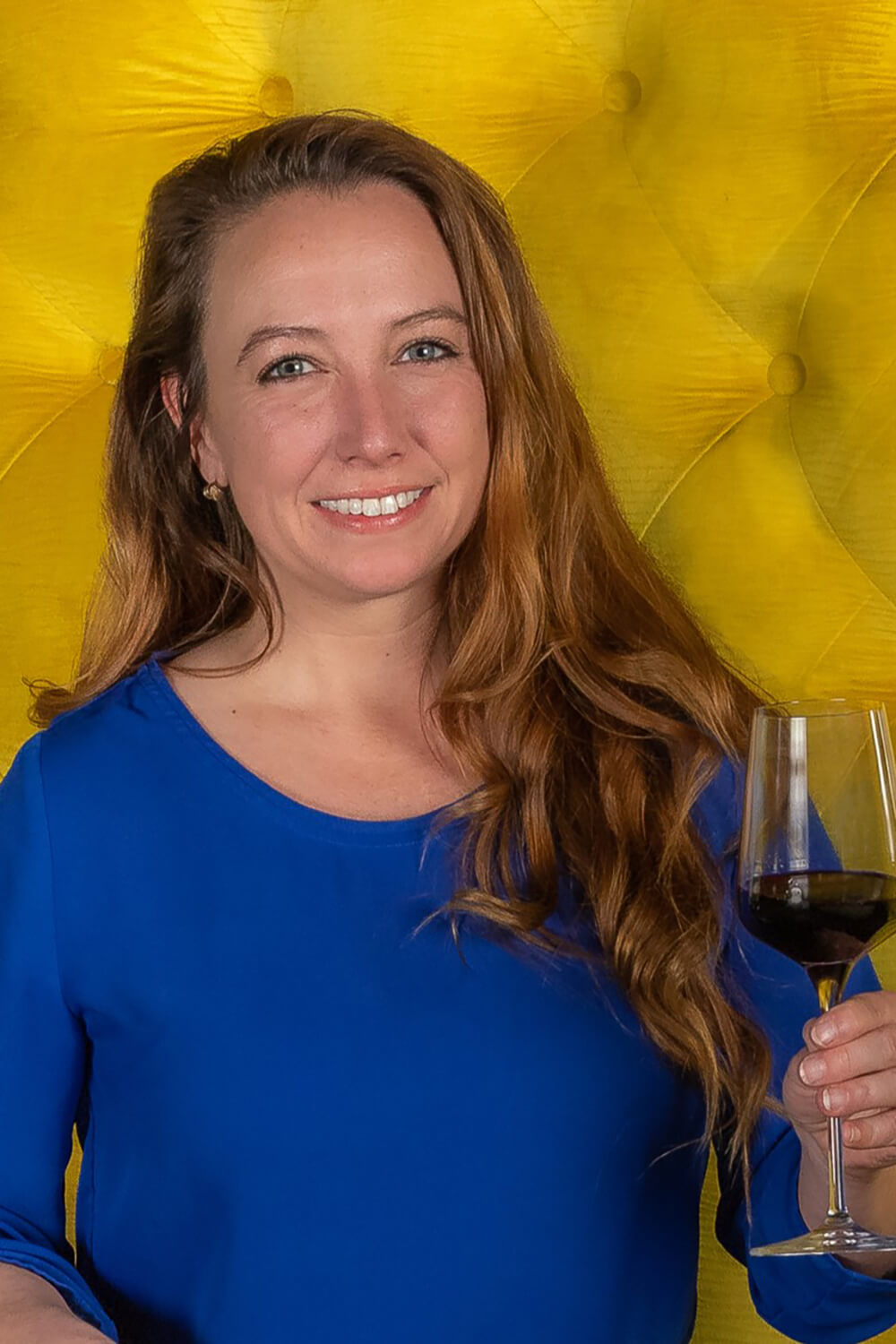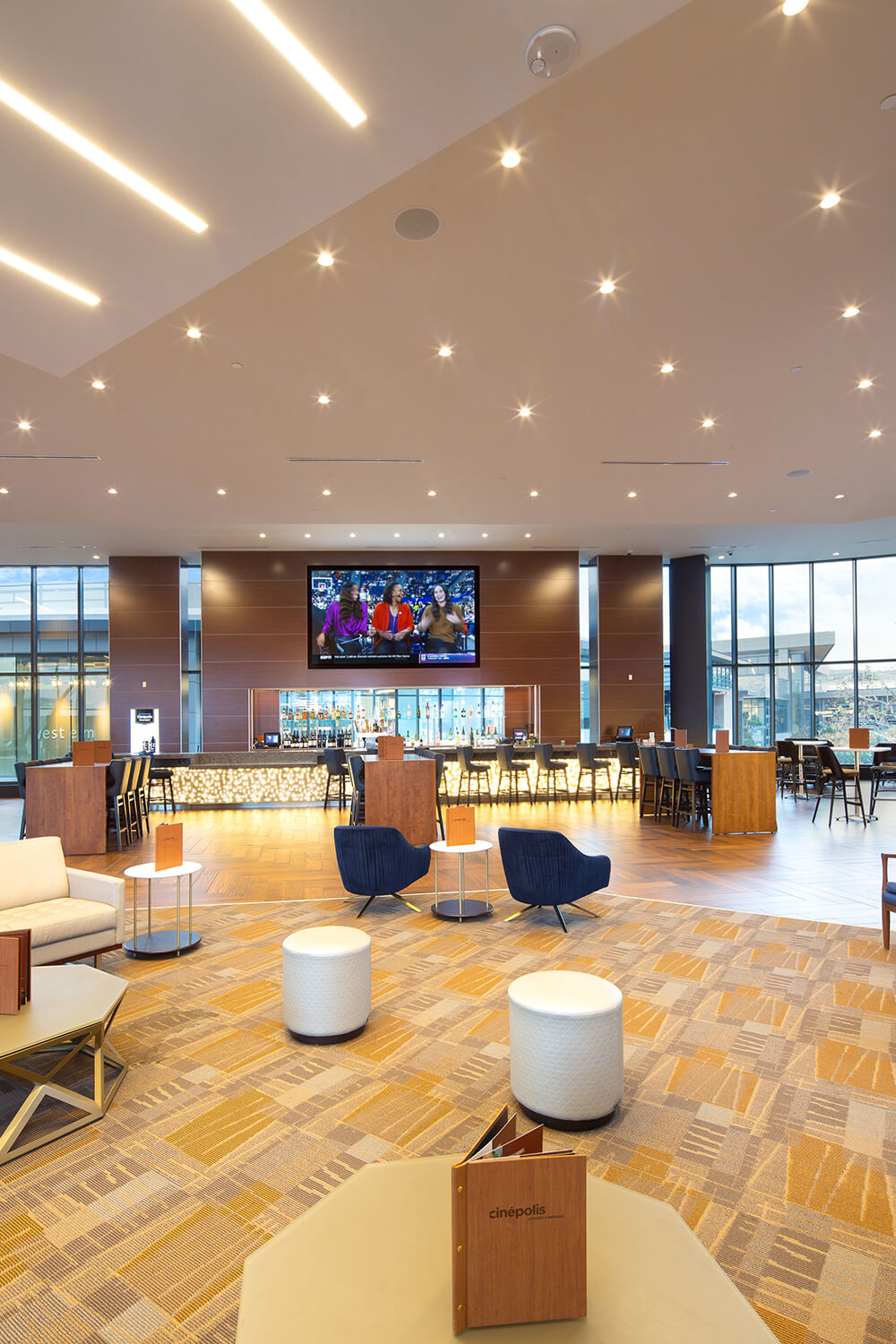 Cinépolis (San Mateo Lobby)