An Interview with Hilary Cline
Cline Cellars was originally founded by Fred and Nancy Cline back in 1982 in Oakley, California after Fred received a small inheritance from his grandfather. Cline continues to farm their historic vineyards in Oakley, where Rhône grape varietal flourish, but in 1991, Cline relocated the winery to a 350-acre historic property in the Carneros District of Sonoma Valley.
Fred and Nancy have retreated from the reigns but today a Cline offspring, Hilary Cline, is helping run things there as well as overseeing another wine project she founded that launched a few years ago called Gust.
Gust is the second-generation offshoot of Cline Family Cellars. The brainchild of Hilary and her sister Megan, the project was launched to tap the potential of California's most exciting new wine appellation: the Petaluma Gap, recently recognized as superb for Pinot Noir, Chardonnay, and Syrah.
We talked with Hilary Cline about everything from Gust, growing up Cline to her new role spearheading the family's wine operations.
Pictured Left: Hilary Cline and a glass of Gust Chardonnay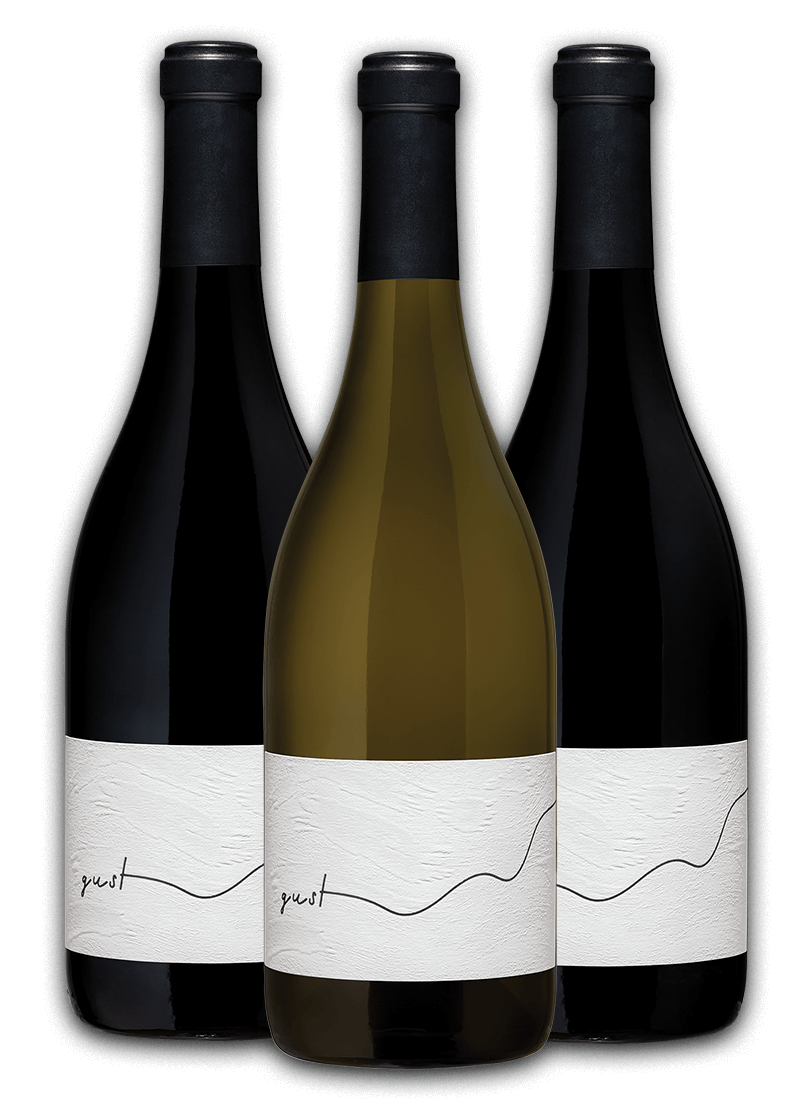 Gust Chardonnay, Petaluma Gap
Gust Pinot Noir, Petaluma Gap
90 Wine Enthusiast, v2018