MILLER FAMILY CENTRAL COAST WINES, AMERICAN RIVIERA HOSPITALITY. EMBRACE THE OCEAN VIEW.
"Wines Defined by the Ocean"
An Interview with winemaker Jonathan Nagy
Jeff Wilkes loved seeing his wines at Michelin-starred restaurants. An accomplished sailor, grape grower and vintner, Wilkes knew whole-heartedly the winemaking potential of California's Central Coast. He sold wine grapes for the Miller Family for nearly 20 years before crafting his own wine in 2001.
His tragic death in 2010 inspired the family to honor his legacy to purchase the J. Wilkes brand, thus enabling his name to live on. Today the J. Wilkes range of sub-AVA crafted wines continue to showcase the diversity of California's acclaimed Central Coast.
We talked with J.Wilkes winemaker Jonathan Nagy about everything from his love of sushi to his favorite grape varietal (yes, the obvious one) and of course, what it's like to make wine on California's Central Coast.
Pictured Left: Jonathan Nagy in the vineyards.
"My vision for J. Wilkes is to craft wines that capture the essence of the Central Coast: to showcase the diversity and exceptional terroir of its many sub-AVAs, while getting to work with some of the top vineyards in Santa Barbara County and Paso Robles."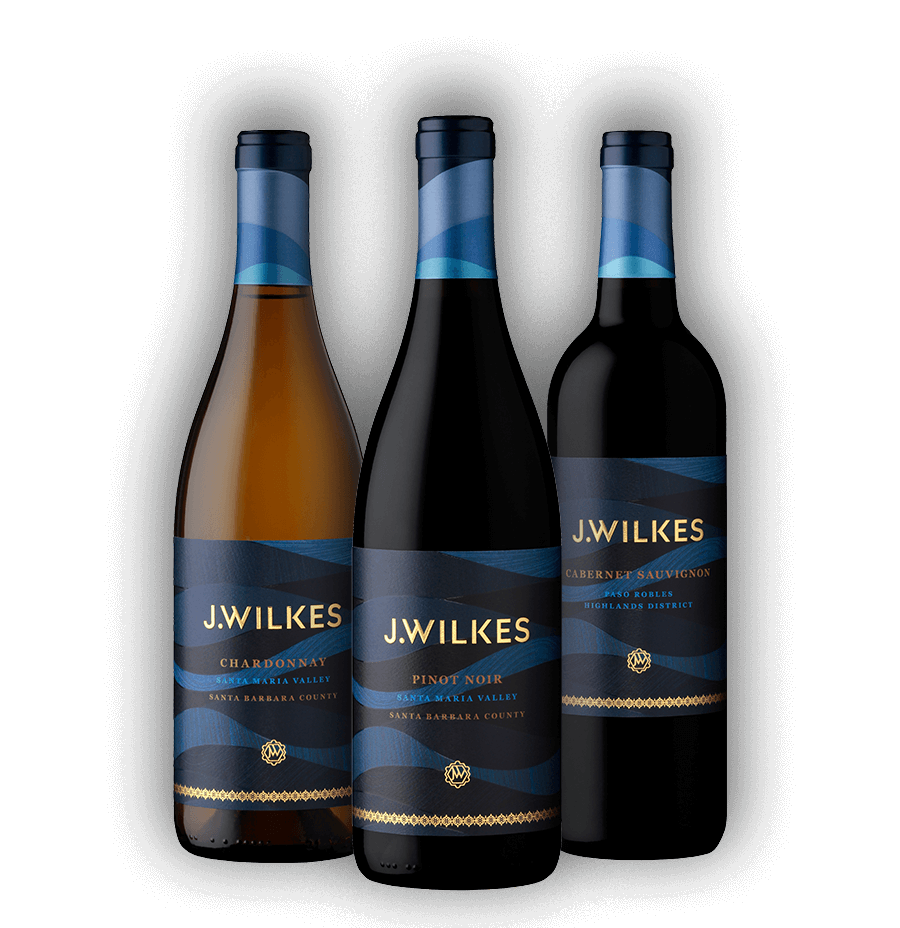 Chardonnay, Santa Maria Valley
Pinot Noir, Santa Maria Valley
Cabernet Sauvignon, Santa Maria Valley